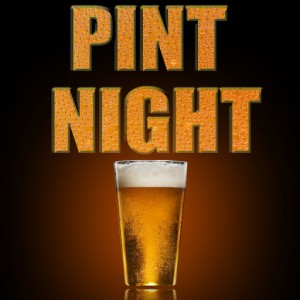 Pint Night is an iOS app for a popular bar event in Lexington, KY. The App lists the upcoming draft beer that will be served at Pint Night, a schedule of beers at future Pint Night events, and a huge listing of all the bottle and draft offerings of the bar. Give your iOS device a shake to have it select a random drink for you, perfect when there's too many options to make a decision. The app is not affiliated with the bar and was done as a side project.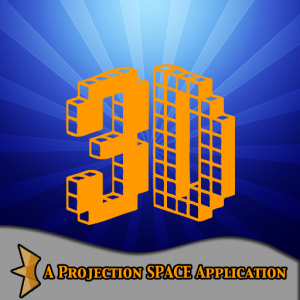 Mod3D is an STL Model viewer for the Apple iPad. Actually, it was more than just an app. The Mod3D suite consisted of the viewer (available for free from the App Store) and an online conversion system. Users could purchase a download code from the Projection SPACE site, upload an STL (stereolithography) file from their computer to the site, and receive a custom download link for use in the app to directly download their converted files for easy viewing and markup on the iPad. We had tons of downloads, but very few conversions. With the underwhelming response, we chose to remove the conversion service, leaving just the viewer with it's default images available for download.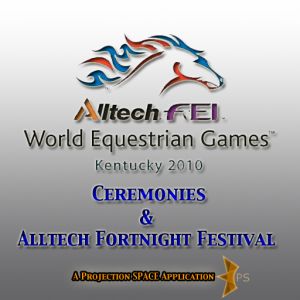 The WEG app was developed in conjunction with GCC, which directed and produced both the Opening and Closing Ceremonies of the 2010 World Equestrian Games, held in Lexington, KY, USA. A partnership with Alltech also allowed us to offer the 2010 Fortnight Festival activities in the application. Features included a comprehensive summary of all the WEG events, with links to instructional videos, an RSS feed of WEG recent news and listings for the Opening/Closing Ceremony programs, and a collection of Local Events, Attractions, Places to Eat, Nightlife and Shopping Venues in Central Kentucky.